Sublimistick Colors – Custom Frame Protection
Description
Protect your bike with style with our new Sublimistick Colors – Custom Frame protection.  Choose one of our homemade designs which match perfectly to our mudguards and caps. Our Custom Frame Protection provide style, longevity and brightness to your bike.
Completely universal and flexible, it perfectly fit to any kind of bike.
On a clear base, our designs brind an original and funny touch to your bike.
Features :
– 2 patches for Down Tube
– 2 patches for Top Tube
– 4 patches for seat stays
– 2 patches for bases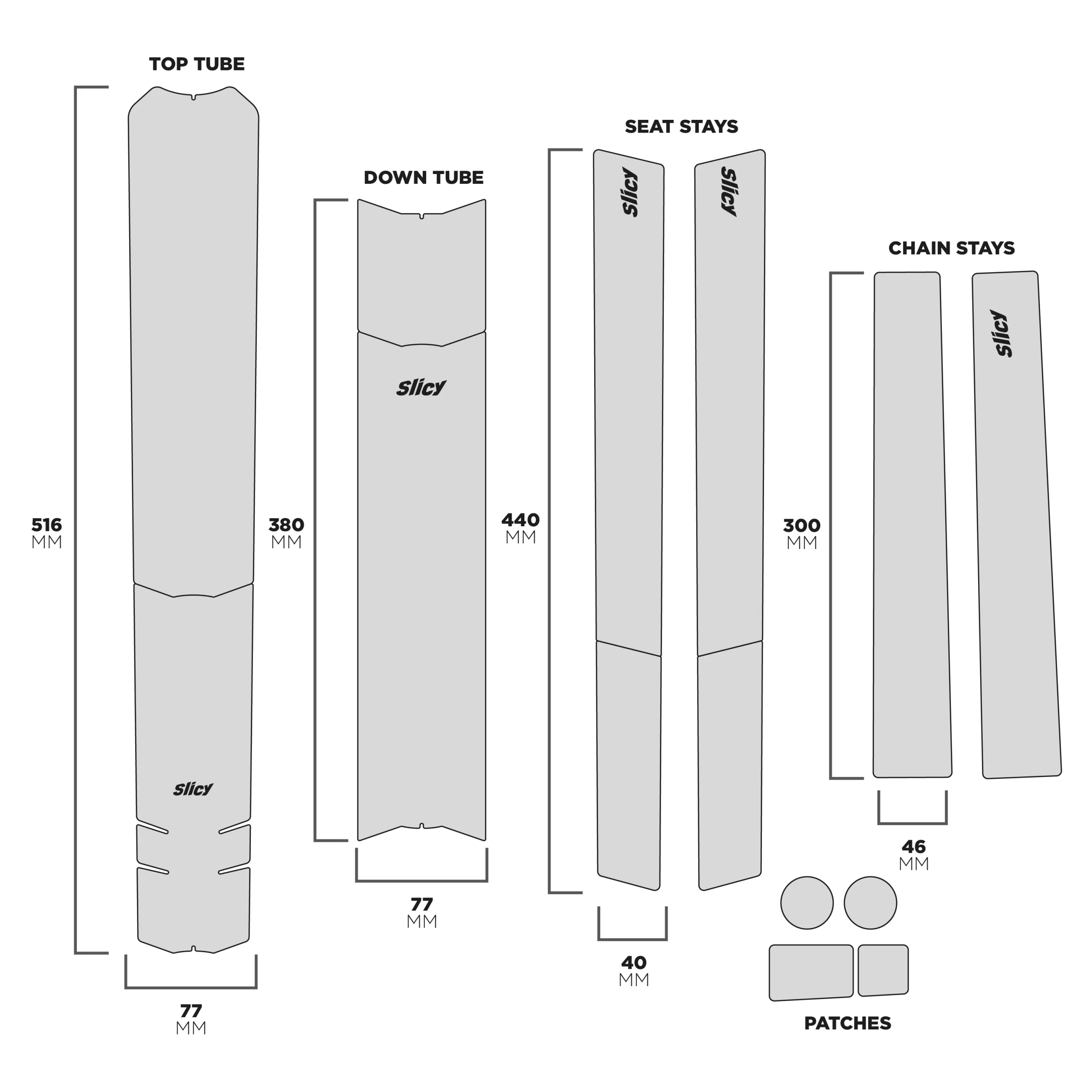 Features : 
– Thickness : 180 micron
– Over laminated protection
– UV protection
– Non-yellowing
– Scratchproof
– Reduce the impacts
– Self-healing property
– Anti-adherent, Self-cleaning
Additional information
Additional information
| | |
| --- | --- |
| Weight | 0,098 kg |
| Choose your design | ADVENTURE, DARK FOREST, DISTURBED, FRUTTI, GRAFFITI, HAZE, HIBISCUS, IRIS, NO DIG NO RIDE, PSYCHO, SAFARI, SNEAKY, STAY WILD, STIGMA, SWEET DREAMS BLACK, SWEET DREAMS WHITE, ACID TRIP, BLACK MAMBA, BLACK UTAH, CIRCUS, DAZE, DIGITAL CAMO, DONUTS, DREAMLAND, EAGLE, F-SPEED, GRIZZLY, JUNGLE, MADMAN, MEXICAN0S, MR OWL, NEVER LOST, RETRO, R-LAB, SUMMIT, WOODY |
Lead time & Delivery
Lead time & Delivery
All our customized products are made to order which implies a longer delivery time.
How does it work?
Our team prepares the printing files every day and sends them to production every Thursday. Manufacturing starts on Thursday afternoon and the products are ready to be shipped the following Tuesday.
Delivery times are generally 5 to 12 business days.