Description
Real beauty treatment for bikes, the Sublimistick  is now fully customizable! Welcome to the new MySublimistick Custom Bike Frame Protector to provide style, longevity and brightness to your bike. Completely universal and flexible, it perfectly fit to any kind of bike.
With our MySublimistick  online customization tool, you can create your own frame protector decoration. Add your photos, logos, text and make your bike unique! To keep a transparent background, you need to use PNG or SVG images.
Features :
– 2 patches for Down Tube
– 3 patches for Top Tube
– 4 patches for seat stays
– 1 patch for left base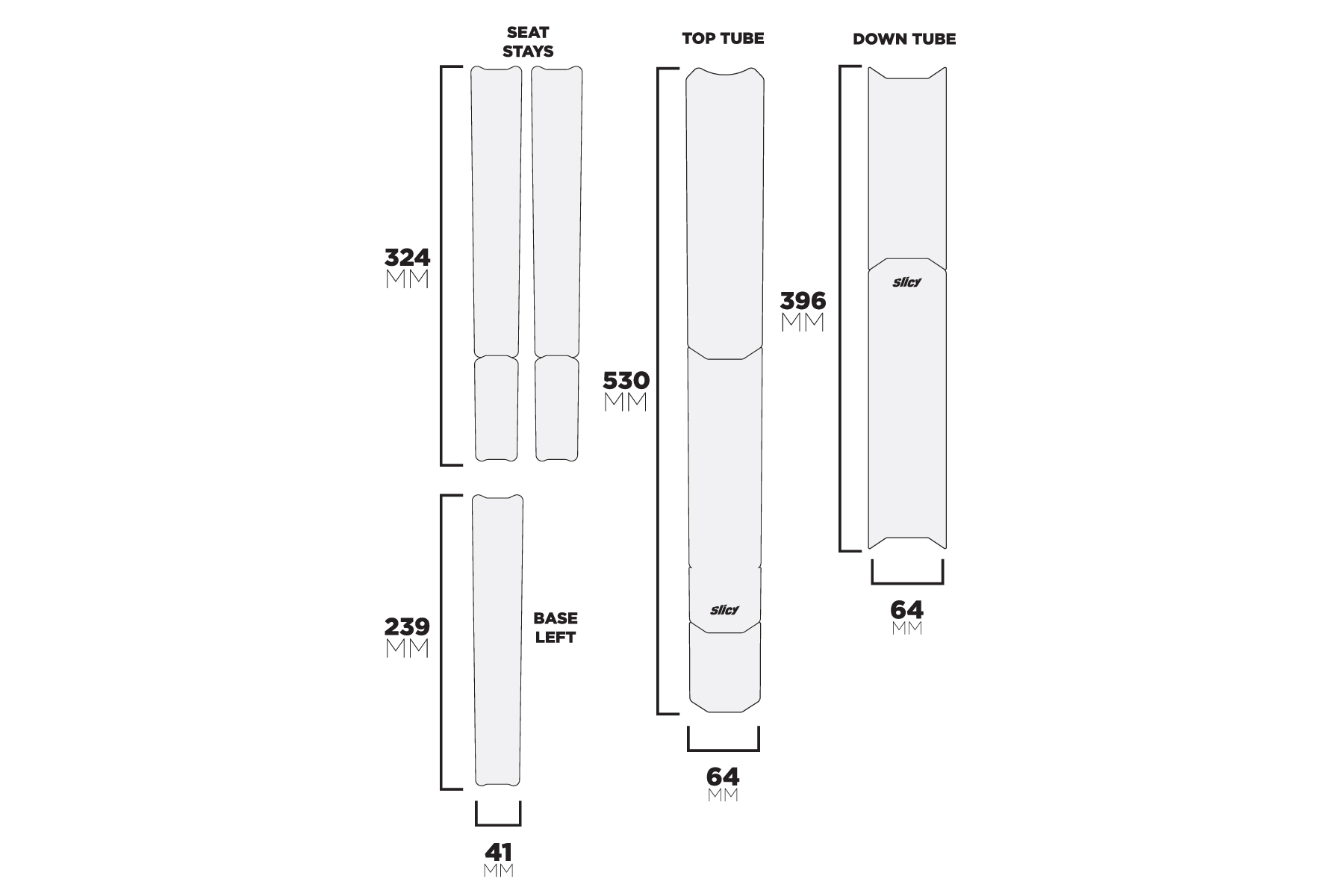 Features : 
– Thickness : 240 micron
– UV protection
– Non-yellowing
– Scratchproof
– Reduce the impacts
– Self-healing property
– Anti-adherent, Self-cleaning
Set up:
Need help with customization? Watch our tutorial video!